SALTO SYSTEMS
After revolutionizing access control worldwide in critical security sectors - from airports and healthcare to government education and hotels - SALTO System continues to provide the most advanced and flexible electronic locking solutions on the market.
SALTO XS4
The SALTO XS4 access control platform combines electronic door components, peripherals and software, providing tailor-made wire-free networked access control solutions. Everything fits together, everything works.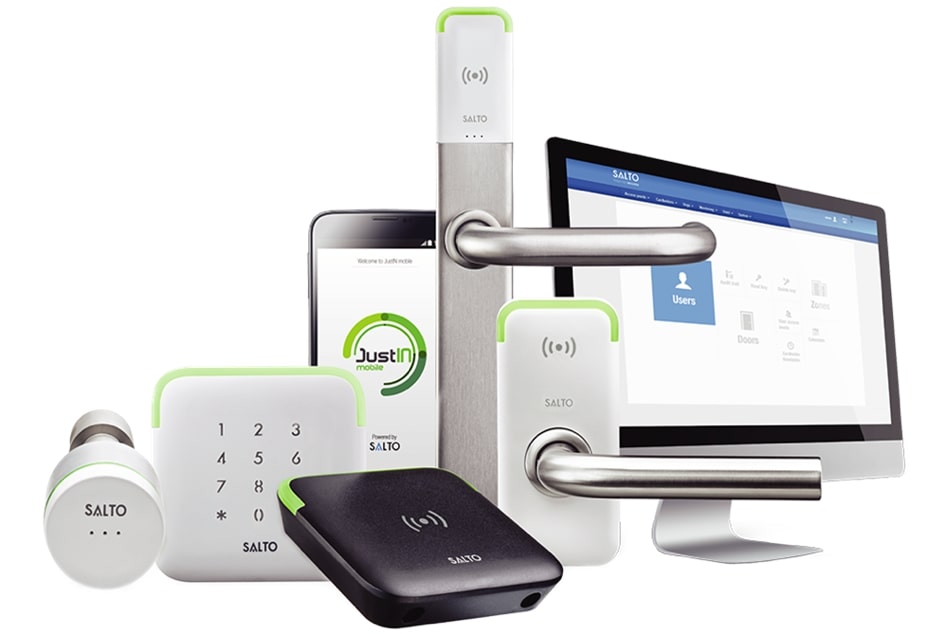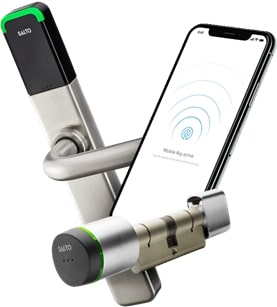 SALTO KS
Its proven reliability and recognized stability bring wireless access control to every business, providing vastly better functionality and performance than is possible in a traditional mechanical solution with a flexible management system that requires no software installation nor the cost of a fully-wired electronic product
SALTO DANALOCK
The Danalock V3 is a battery-powered, motorized electronic lock that allows you to control access to your home from your mobile phone via Bluetooth Low Energy (BLE) technology. With a simple installation, you can retrofit the Danalock V3 to your existing door and gain complete control over the door.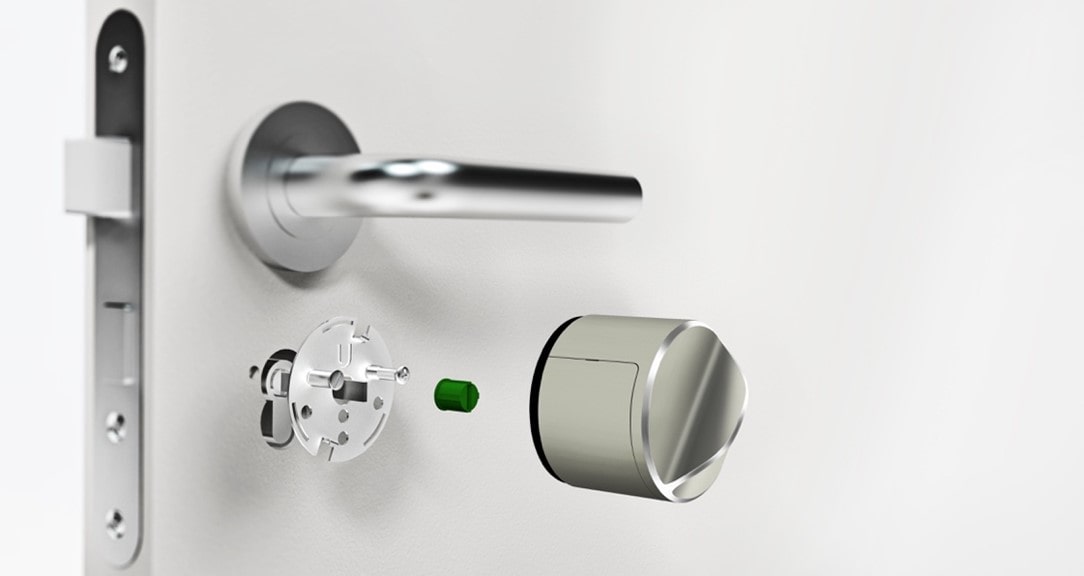 Contact IQ
If you have questions or want to know more, you are very welcome to contact us. We strive to respond to your inquiry as soon as possible.